Sydney Breathing Circle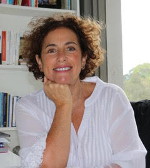 Biography:
Ghislaine, a breathwork practitioner of 14 years, has been touched with the healing power of the breath in her search for answers about her health and wellbeing. In order to spread breathwork around her, she studies kinesiology to complete the process.
In 2014, she organised the Breathe Australia Conference, with the theme "Between Heaven and Earth" where was explored the healing powers and influences of Earth and Heaven on men and how to harness those energies for healing purposes. Man links Earth to Heaven through his body and the breath is his main, inbuilt healing tool.
Ghislaine has enjoyed being in private practice since 2001. She has a diploma in Kinesiology and a diploma in Breathwork. Her focus of interest is gut health.
Ghislaine Bouskila
Venue: Harmonie- As Within so Without Kinesiology and Breathwork, Level 2, 102 Crown Street, East Sydney, NSW, 2011 Australia
Tel: +61 413 267 268
E-mail:
Website: www.harmoniekinesiology.com