Petersfield Breathing Circle starts in November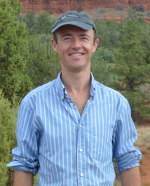 A new Breathing Circling, run by Mark Conrad, is starting in Petersfield, Hampshire. The first meeting will be Tuesday 29th November.
From Mark:
I have been working in natural health for nine years, exploring numerous practices around the world for my own benefit and to spread knowledge to others. In 2006 I was introduced to Breathwork, started attending the yearly Global Inspiration Conferences and met Natalia who started these circles.
Breathwork has given me an enormous amount in terms of mental clarity, increased motivation, energy and wellbeing and I believe it will do the same for anyone. I have seen Breathwork deliver improvements in all kinds of health conditions, lift people out of depression, and shift people into a much fuller and richer experience of life in so many ways.
A Breathwork session needs no particular goal, yet always brings some new and refreshing change to our perception of life and a deeper connection to reality.
I have trained with Leonard Orr, with Natalia, and participated in numerous workshops covering many styles of Breathwork at the annual conferences. I am very pleased to be starting a circle in my home town of Petersfield, Hampshire and welcome anyone who would like to join us.
Mark Conrad
Venue: Worcester House, 4 Dragon Street, Petersfield, Hants, GU31 4JD
Tel: 01730 268040 / 07970 275710
E-mail: