Mechelen Breathing Circle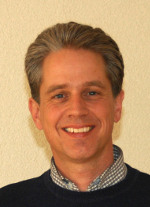 Starting in October we have a another Breathing Circle in Belgium. This one is based in Mechelen and will be facilitated by Marcel Gerrits.
About Marcel:
In 2002, I realised that I was not happy at all, I over-used my mind, but could hardly feel any emotions and lost connection with my body. So I started with Body-work and other healing techniques until I learned how powerful your own breath can be and how it can change your life. Transformational Breath made the difference for me, I can connect now my body-mind-emotions-soul.
I am sharing Transformational Breath since 2005. It is my mission to share the amazing results with anyone who is interested in the fantastic healing effects of this method. Please contact me for individual sessions, workshops and weekend/week trainings. These trainings can be held anywhere on the planet!
Breath facilitator: Marcel Gerrits
Email:
Telephone: 0489/691990
Location: Mechelen, details to follow when signing up
Date & time: last Tuesday of the month, start 19:30 end 22:00
Contribution: €20